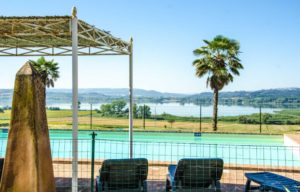 If you are looking a farmhouse in Siena you have to think that the hilly areas that are located within the provincial territory can offer more opportunities than the adjacencies of the historic center.
Farmhouse in Siena: better in the province
Of course we want to emphasize our among the farms in Siena and surroundings. But this does not mean that we will not provide you with an adequate explanation of this choice.
Farmhouse in Siena: Lake of Chiusi
First of all, Poggio Antico is a Lake Chiusi agritourism farm, located in the hills that border Umbria and Tuscany. Thanks to its favorable position it allows you to visit all the localities of the province, but it is also close to some of the main towns of Etruscan origin or medieval territory: in fact, in addition to Siena city, reachable in less than an hour by car, starting from Chiusi, in less than half an hour you can visit Pienza, Montepulciano and shortly after Cortona. This is the first advantage of staying with us when choosing "Siena Farms" as the destination.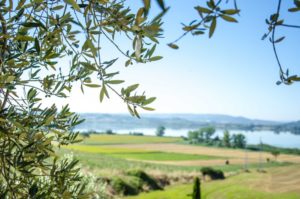 Another highlight is undoubtedly the Lake of Chiusi, a small pearl of water that, in addition to the many species of birds present, is considered a real paradise for a vacation made of relaxation along the hills located between Umbria and Tuscany.
Looking for a holiday in agritourism in Siena, also means wanting to spend a period in the Valdichiana area, very well known for good food, especially for the famous "Chianina meat". In this area, just in the inner part of the Valdichiana, you can find less "tourist" trattorias and restaurants, more based on the search for genuineness and quality products.
Farmhouse in Siena: a trip in the hills between Umbria and Tuscany
Moreover the Agriturismo Poggio Antico offers a location of all exclusivity: a direct view of Lake Chiusi, whose banks are located about 100 meters from the apartments. Also a panoramic swimming pool, directly facing the lake, with a large garden / solarium and completely surrounded by the silence of the Sienese countryside.
Moreover, always close to the city you can visit the towns of Città della Pieve, Orvieto and Lake Trasimeno, all located in Umbria, but a few kilometers away.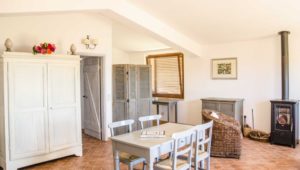 The apartments of the Poggio Antico farmhouse, among other things, are very spacious and finely furnished, respecting the tradition of this territory. Very spacious to the point of being able to accommodate from 2 to 12 people each, with a space ranging from a minimum of 30 square meters to a maximum of 200 square meters. All accommodations at Poggio Antico (agriturismo Lago di Chiusi), are equipped with spacious rooms, a living area with armchairs, a kitchenette and a large outdoor garden that can be used both day and night.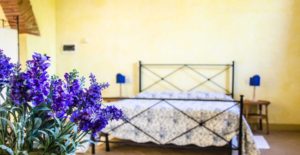 In short, if you are looking for holiday farms in Siena, you will probably find something more suitable that is found in the Sienese hills within the Tuscan Valdichiana. And among these there is certainly the farm Poggio Antico